Chromium Plate in Birmingham, AL
Our Chromium Carbide Overlay (CCO plate) is a wear- and abrasion-resistant plate, used widely throughout the crushing and pulverizing industry.
In 1977 Alabama Hard Surfacing, Inc. pioneered the hard-surfacing of A-36 steel plate for wear parts. This process resulted in our chromium-clad plate and over the past 40+ years, our Super Wear® Plate has saved our customers thousands by minimizing downtime and parts usage. Several of our customers tell us that Super Wear® Plate lasts six times longer than AR plate or T-1 plate!
Our Process
Our unique overlaying chrome carbide plate process produces one of the best chromium carbide plates in the world! Using a low-carbon steel base plate, Super Wear® Plate is easily formed and welded to most structural surfaces. Super Wear® Plate material gets its wear properties through its maximum carbide concentration and carbide alignment, making it a premium choice among wear plate and one of the most reliable in the industry.
Our wear plate is manufactured in 5'x10′ sizes, as well as 6'x10′ plates with single overlay pass or double overlay pass, and from 3/8" thick to 1" thick. Super Wear® Plate can be used for any kind of wear problems.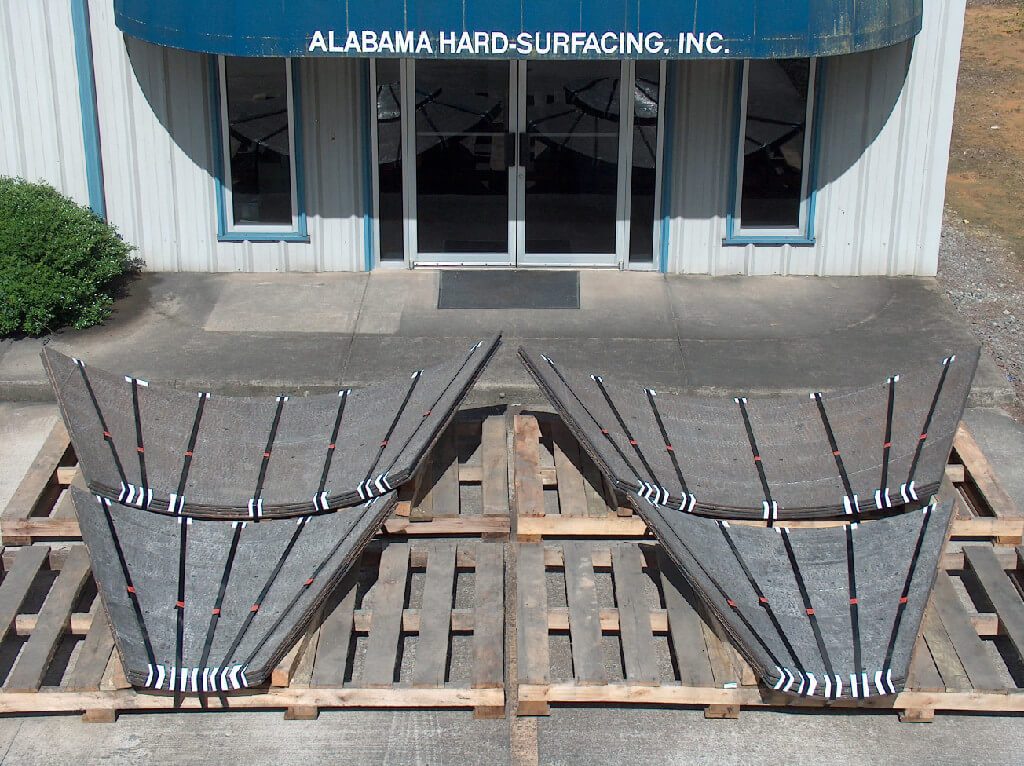 Advantages of Our CCO Super Wear® Plate
Consistent hardness
Easily welded to most surfaces
Formable
Good corrosion resistance
Good impact resistance
High concentration of carbides
Less downtime
Longer service life
Lower maintenance costs
Various thicknesses available
Choose a Premium CCO Plate Product
If you're looking for a more reliable, longer-lasting, better-performing CCO plate in Birmingham, Homewood, Hoover, and Leeds, AL, nothing stands up to duress like our Super Wear® Plate. For more information about our chromium plate or to get information about tech specs, please contact Alabama Hard Surfacing, Inc. today at 205-787-7137. We promise exceptional customer service to go alongside our premium products. Call today to speak with a representative!